Hello once again everyone and welcome to yet another theory for your entertainment. This time I shall be discussing the past of Crocodile who in my opinion, is the most difficult to goddamn track down!!!
REAL-LIFE INSPIRATIONS PART 1
Many OP characters are based off real people and Crocodile is no different. Crocodile, along with Nico Robin are based off these two:
John Travolta & Uma Thurman's characters from Quentin Tarantino's Pulp Fiction.
In the movie, Travolta(along with Samuel L.Jackson) played a hitman trying to retrieve a briefcase for his gangster boss.
The movie had a scene where two of the stars were being raped by men in gimp suits(a link to Iva and Croc? Hell no….)
The movie is also broken into narrative sequences. One of them is called "The Bonnie Situation." In this narrative, Travolta and Jackson's characters accidentally shot a hostage in the head. had to dispose of the body before the wife of one of their friends returned and her name was Bonnie.
A link between Crocodile and Jewelry Bonney?
One of the more famous scenes in Pulp Fiction was the dance between Travolta & Thurman.
Along with Travolta & Thurman smoking herion and cocaine in the movie, this could be a reference to Dance Powder that Croc & Robin used in Alabasta.
REAL LIFE INSPIRATIONS PART 2
A prominent aspect of Croc's personality is is inability to trust anyone.
Of course its safe to assume that he was betrayed in the past.
Another movie that I believe inspired Crocodile's lack of trust is Quentin Tarantino's Reservoir Dogs.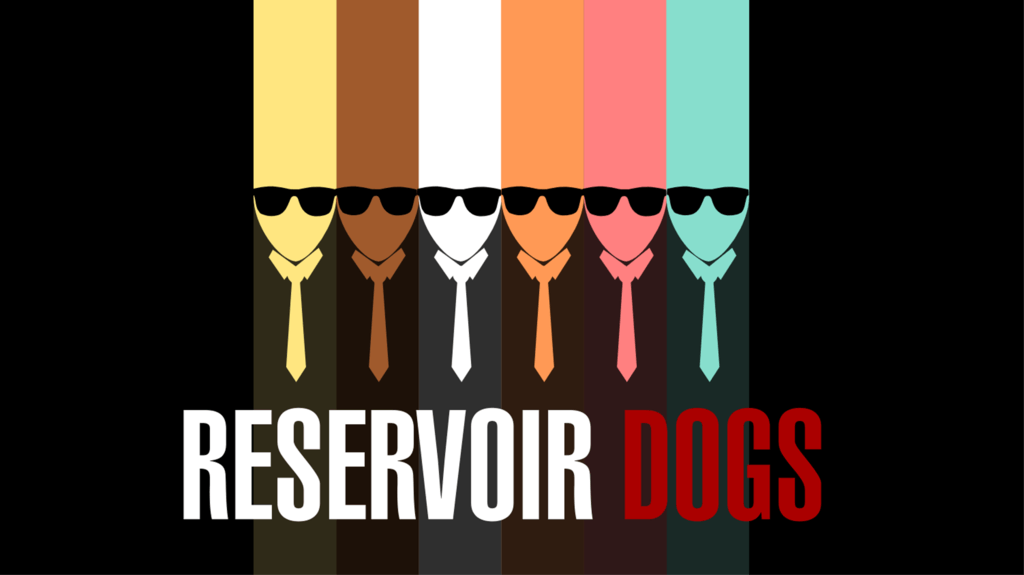 The is about 6 men, their boss & underboss performing a diamond heist gone wrong. The six men's codenames were:
Mr. White
Mr. Orange
Mr. Blue
Mr. Pink
Mr. Brown
Mr. Yellow
This is what inspired the "Mr. & Miss" codenames of Barouge Works.
In the movie, a diamond heist went wrong and the criminals suspected that someone among them was an informant giving info to the cops. This caused the once friendly criminals to panic and died off one by one. The climax came when the boss & underboss suspected Mr. Orange of being the informant but Mr. White defending him resulting in a standoff that ended with everyone but Mr. White dying.
Before he died, Mr. Orange revealed to Mr. White that he was the informant all along. Since Mr. White & Mr. Orange bonded at the beginning of the film. Mr. White was blinded by friendship and refused to believe the Mr. Orange was the rat.
Trust is what caused the group's destruction and something similar happened to Crocodile.
The only person to survive the ordeal was Mr. Pink who made it off with the diamonds. This reminds me of a certain panel.
Doflamingo's dialogue suggests that he tried to work with Crocodile in the past.
Crocodile said that if he was more reasonable, he wouldn't be here. Why was Crocodile in Marineford? To kill WB and I'll get more into this later.
***************************
CROCODILE AND GERMA 66
First of all, lets get Crocodile's obvious mafia overtones out of the way.
Similar attire to Capone even down to the green in Impel Down/Marineford.
As kids, both have a bright colored shirt, dark pants and a gun.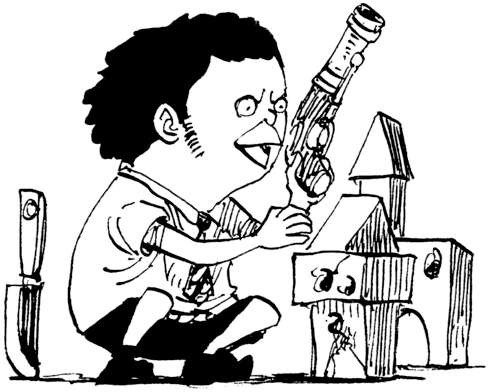 Crocodile owned a casino which is typical for the mafia.
Majority of the mafia are American-Italian mobsters and Crocodile happens to be Italian as well.
Crocodile was born in West Blue as a member of Germa. Here, Croc learned proper manners, intelligence, cunning planning etc.. However, there was a problem….
The Vinsmokes can do and say whatever they want, whenever they want. In Chapter 825, Gotti, one of Capone's men, wanted to shoot Sanji for being rude to Vito. Okami stopped him saying that if he so much as poke Sanji, the Vinsmokes will ice them all.
The Vinsmokes are treated as gods and it can make some people hostile like Crocodile, which could explain Croc's arrogance and habit of looking down on others.
Also, Germa seems to like poison. Brooke's crew murdered via poison arrows(think Yorki was a Vinsmoke). Crocodile seems to like poison as well.
***********
CROCODILE AND IVANKOV
As a rookie, Crocodile wanted to become Pirate King.
(Off Topic but Daz Bones wanted to be a superhero. That is probably why he took up bounty hunting.)
Crocodile was known for his cunning nature even during his pirate days(which was from his early to mid 20s).
Croc was 22 years old when he became a pirate following Roger's execution and while a rookie, meet Ivankov.
Here you can see Crocodile acting rather hostile towards Ivankov. Why? Croc was so nonchalant towards Luffy, the one who crushed his plans but why is bro so mad towards the Newkama King?
Because Ivankov knows a person that Crocodile cherishes: a woman that Iva turned into a man and is still alive today. The only person Croc ever loved and Iva screwed up everything. Crocodile wouldn't want anyone to know who that person is…or was…
*******
CROCODILE AND WHITEBEARD
Crocodile obviously draws inspiration from Captain Hook. Hook had his hand cut off by Peter Pan and it was fed to a crocodile. After getting a taste of Hook, the crocodile pursues him relentlessly, but the ticking clock it has swallowed warns Hook of its presence.
Captain Hook was inspired by the tale of Captain Ahab and Moby Dick. Hook was also a subordinate of Blackbeard(probably a reference to BB replacing Crocodile as a shichibukai).
Crocodile held a grudge against WB but it doesn't make any sense. At least not entirely….
As I said earlier, Crocodile was defeated by Luffy and his plans were completely crushed but he is so nonchalant about it. But when it comes to WB:
Taking his loss from the Worlds Strongest Man a bit too hard right? Well, it could be justified if alot more happened aside from the loss. It was this loss that changed Crocodile's outlook on life forever.
After Crocodile became a Shichibukai in his mid twenties(25-27), who challenged WB and this is where Croc lost his hand and was betrayed by his allies.
The grudge…the humiliating defeat……him telling Luffy to forget about a troublesome friend…..Crocodile had a friend and it was that friend that led to his crushing defeat at the hands of WB.
Or you could say that Croc worked with Doffy in the past and Croc's friend caused everything to go to shit.
Its very difficult to pinpoint what exactly happened, but I'm betting on Croc having a lover and/or a troublesome friend that turned on him and caused many of his short comings.
************
CROCODILE AND THE WORLD GOVERNMENT
What did the WG do to Croc? Nothing.
Crocodile went to Marineford with the goal of MURDERING WB.
Crocodile was constantly telling people to stay out of his way and got made when Doffy helped him. It wasn't until the WG tricked Squadro into attacking WB that Croc did this:
Croc wanted to deal with WB all by himself and the WG was getting in his way. What did he say after the WG killed Ace & WB?
**********
CROCODILE AND PLUTON
Now for the biggest question…
How did Crocodile find out about the Pluton? Someone told him. Who?
Silvers Rayleigh. The first time Roger meet Rayleigh, Rayleigh was resting in a ship.
What is Rayleigh's current occupation? A ship coater.
Rayleigh's nickname is the "Dark King/Lord of the Underworld" and its the same nickname of the Greek God Hades. Hades is known for rarely leaving the underworld and it relates to how its rare to meet Rayleigh on Sabody despite him living there.
Also, Pluton is another name for Hades.
Remember Croc's similarities to Pulp Fiction?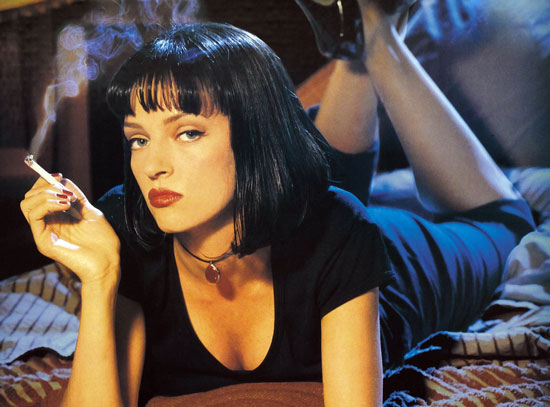 Shakki owns a bar and has a spider theme. Know who else owns a bar? Paulie aka Miss Doublefinger who runs the Spider Cafe and she worked for Crocodile.
As for Alabasta, Crocodile Utopia plan was only 4-5 years old and he likely overheard Cobra talking about the ancient records.
Croc assumed the ancient records was a poneglyph and that it lead to the Pluton so he sought out Nico Robin.
************
Crocodile fell for this girl and couldn't let her go due to his trust. She betrayed Croc which led to his downfall. That is why Croc doesn't trust anyone and argued with Luffy to let one of his friends go and to not to go so far for a friend.
I almost forgot about Senor Pink(or Mr Pink from Reservoir Dogs). Like Croc, he is 46 years old and fell for a woman. Pink isn't a cross-dresser, but he does dresses like a baby. Toss in Pink's mafia theme, we got ourselves a possible foreshadowing.
*Theory by Vandenreich