PICTURES
Mihawk informs Shanks about Luffy's first bounty poster and Shanks celebrates

STRAW HATS vs BLACKBEARD PIRATES
…
Kizaru 100% Troll Level :D
…
One Piece Laughter Styles. Which is your favorite?
*Click to enlarge the picture

Which is your favorite hypothetical couple out of these pictures?
…
If you watch well this picture published in a issue of  Weekly Shonen Jump, you will notice that there is something wrong. Try spotting it.
Noticed anything? I give you a clue: look at Usopp's bike.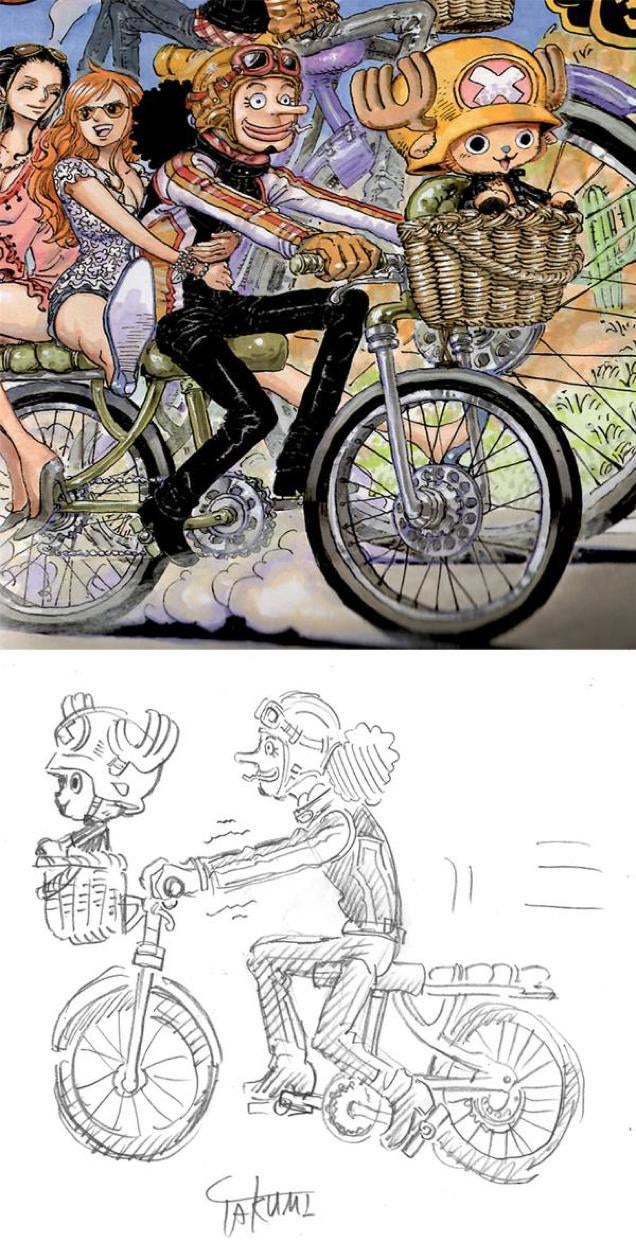 The last image, a drawing made by the designer Takumi, has the solution.
Now, have you spotted it ?
A true Nakama. What a loyalty!
…
How many of you are waiting for this moment?
…
Which one of these fights do you like the most?
…